Subscribe to GmTristan dot com RSS via Landline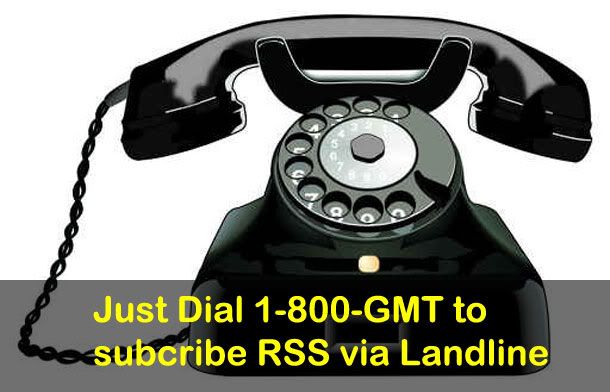 It took almost a year to negotiate with the top telcos in the land. Now, PLDT and Globe landline users can get daily RSS or full-article voice "read-backs" of my blog articles! Talk about awesome technology!
The county's premier telcos have unveiled their latest technology.
With an investment of over P500 Million, they are allowing bloggers and other websites to have their RSS feeds and even full articles to be retrieved via their landline networks.
And I'm so lucky that the blog of yours truly has been picked among those to do the pilot program beginning today!
Just dial 1-800-GMT (1-800-468) from ANY LANDLINE!
So awesome! Thanks to the executives at the top telcos for putting their trust in me and the blogging community.
This is indicative of how resourceful the Filipino can be when it comes to ICT and Internet technologies. Sweet!
And oh, don't forget to share!
Thanks!