Rohan Online Philippines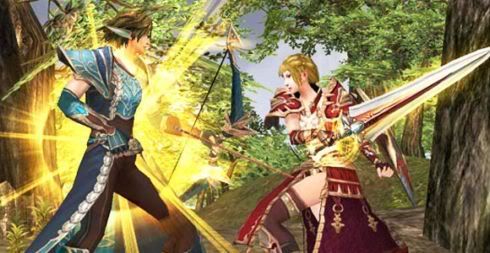 Boss Jane Walker, our CEO and yours truly just announced Rohan as among the three new Level Up games last Saturday at LIVE 2008. Now that it's no longer a secret, I can all tell you a lot about the game. Actually, I've been "secretly" playing this game during the past 2 months and all I can say is OMG… it's an AWESOME MMORPG!
In this post, let me give you a brief background about the game, some game features, videos and screenshots.
Let 'em rip!
First off, let's look at the trailer video (CG)
Rohan Online Trailer
Rohan Online Philippines Fact Sheet
Game: Rohan Online (Philippines' hosted servers) 
Game Type: MMORPG (Hardcore PVP) 
Genre: Fantasy
Developer: YNK
Publisher: Level Up Philippines
Business Model: Free-to-Play (Item Mall)
Game Features
Beta Date: TBD
Official Site: Under Construction
Second, here's some basic information about the game
About Rohan
Rohan: Blood Feud is a massively multiplayer online role-playing game (MMORPG). The game is a rich and expansive persistent online world, set on the continent of Rohan. The land is full of quests to embark upon, from simple to glorious. Friends and enemies will be made and lost, spectacular battles will be fought, and an abundance of unique game features will keep players on the edge of their gaming seats. There are many features of the game that set it apart from more traditional MMORPGs, including:
REVENGE: Players who have been slain in-game by another will have their killers automatically recorded on their "Hit List". Once resurrected, the slain can teleport to their killers for a chance at revenge.
TOWNSHIP BATTLES: guilds have the opportunity to rule each town within Rohan. Other guilds may wage civil war with the ruling guild, with the chance to gain control of their own. In addition to treasure & riches, the right to tax all commercial exchanges within the town for one week goes to the winner.
BUY & SELL SAFELY: There are several ways in which players can buy and sell goods within the game, including a website specially designed for player-to-player transactions. (Woot! I love this feature)
Classes Video
Check out the actual in-game attacks and skills of the various races/classes in the game below which I found on youtube.
And yeah, let me show you more screenshots…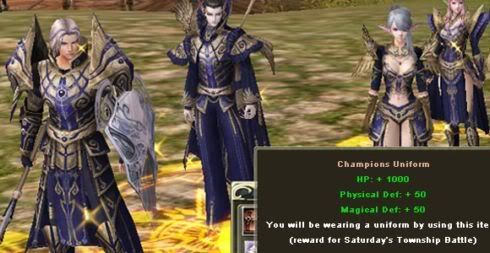 In the coming weeks, I will be posting more information about classes, races, gameplay and my favorite – the Revenge feature. Imagine this: If you get griefed by someone, you can gather your friends, click a button and you will be teleported right in front of the one who killed you. Instant justice. Sweet!
As they say; "Revenge is a dish best served cold"
I can't tell you the exact dates on the launch of Rohan or the CBT just yet. We are currently planning and working on that. But as soon as I know, so will you…
In the meantime, do comment below and ask your questions about Rohan, I'd me more than happy to answer those that I can.
Strength and Honor,
GM T