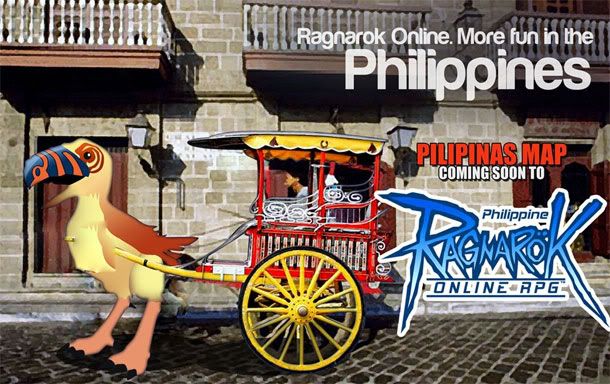 It's been almost 8 years in the making (and waiting). And finally, the most anticipated patch for pRO is now going live today, May 9, 2012. Ito ang sariling atin, ang PORT MALAYA. 
Tuloy po kayo!
How would you like to explore the beautiful Luneta park, the majestic ruins of The Fort (Corregidor), or even ride a Jeepney? Sounds like a tourist schedule here in the Philippines, right?
Well, with Episode 25 Port Malaya, you get to explore all that and more in Philippine Ragnarok Online!
This summer, join us as me and the Level Up! crew unveil the most awaited patch since the game was introduced to Filipinos almost nine years ago. The patch is called "PortofMalaya," the first Philippine-themed RO game map featuring myths, legends, places and situations that are all uniquely Pinoy.
What can one expect from Port Malaya? Let's watch the teaser trailer, shall we?
From Tikbalangs, Kapres, Jeepneys, Pinoy NPCs, a Jejeling (Jejemon Poring) to Boss Monsters like Bakonawah and the Bangungot: to a Pinoy, Port Malaya will indeed feel like home!
So, if you've missed playing Ragnarok for so long, we're sure that you'll enjoy leveling up and playing it again in the most fun pRO map. Ever!
Register now for FREE for a Ragnarok account here.
-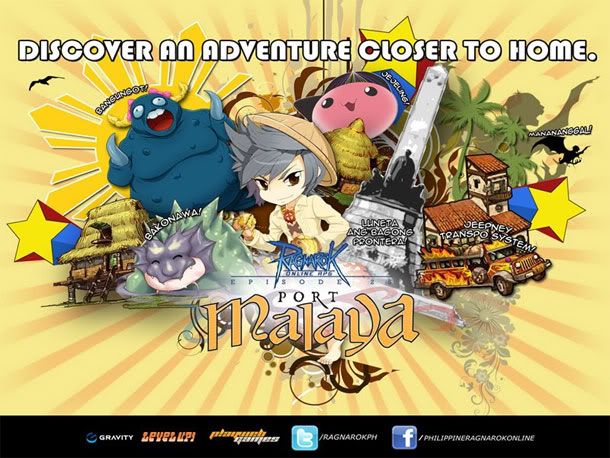 For more details about Port Malaya, please visit the official website here
And, while you're at it, please join the official pRO community page at Facebook
Thanks. Don't forget to share.
Seeya all inside the game!
Rok On!