PSP 2 Vita Specs and Price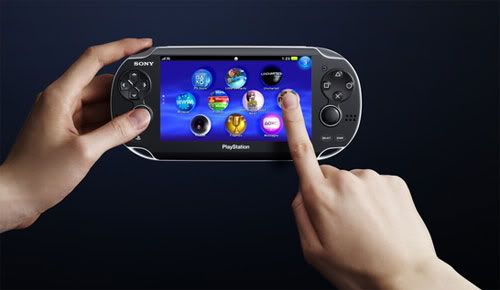 Recently at E3, Sony finally announced the price point for the PSP 2, now officially named "Vita". The Wi-Fi-only version will cost $249 (P11,080), and a Wi-Fi/3G model will retail for $299 (P13,300). It's also scheduled for a "holiday 2011" release.
Expect the price here in the Philippines to be around P15,000 for the WiFi only and around P18,000++ for the one with the 3G for the first couple of months after the release.
Meanwhile, check official Sony photos of the unit and their E3 trailer vid after the jump…
Official Specs of the Sony PSP 2 Vita
CPU:
ARM Cortex-A9 core (4 core)
GPU:
SGX543MP4+
Dimensions:
Approx. 182.0 x 18.6 x 83.5mm (width x height x depth) (tentative, excludes largest projection)
Screen:
Touch screen 5 inches (16:9), 960 x 544, Approx. 16 million colors, OLED, Multi-touch screen (capacitive type)
Rear touch pad:
Multi-touch pad (capacitive type)
Cameras:
Front camera, Rear camera
Frame rate : 120fps@320×240(QVGA), 60fps@640×480(VGA)
Resolution : Up to 640×480(VGA)
Sound:
Built-in stereo speakers, Built-in microphone
Sensors:
Sixaxis motion-sensing system (three-axis gyroscope, three-axis accelerometer), Three-axis electronic compass
Location:
Built-in GPS, Wi-Fi location service support
Keys/Switches:
PS button, Power button, D-pad, Action buttons (Triangle, Circle, Cross, Square), Shoulder buttons (Right/Left), Right stick, Left stick, START button, SELECT button, Volume buttons
Wireless communications:
Mobile network connectivity (3G), IEEE 802.11b/g/n (n = 1×1)(Wi-Fi) (Infrastructure mode/Ad hoc mode), Bluetooth 2.1+EDR (A2DP/AVRCP/HSP)
Ports:
PlayStation Vita card slot, Memory card slot, SIM card slot (3G/Wi-Fi model only), Multi-use port (for USB data communication, DC IN, Audio [Stereo Out / Mono In], Serial data communication), Headset jack (Stereo mini jack) (for Audio [Stereo Out / Mono In]), Accessory port
Supported formats:
Music -MP3 MPEG-1/2 Audio Layer 3, MP4 (MPEG-4 AAC), WAVE (Linear PCM)
Videos -MPEG-4 Simple Profile (AAC), H.264/MPEG-4 AVC Hi/Main/Baseline Profile (AAC)
Photos -JPEG (Exif 2.2.1), TIFF, BMP, GIF, PNG
MORE PHOTOS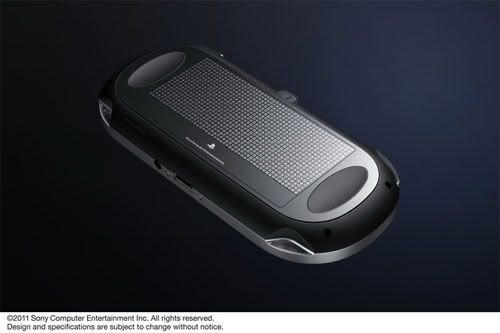 Via GameSpot Asia