Obama Look-Alike
Someone sent me this e-mail with photos of a Filipino  an Indonesian (update: his name is Ilham Anas) with an uncanny resemblance to US President-elect Barack Obama.
Check out more photos after the jump.
Filipino Barack Obama Look-alike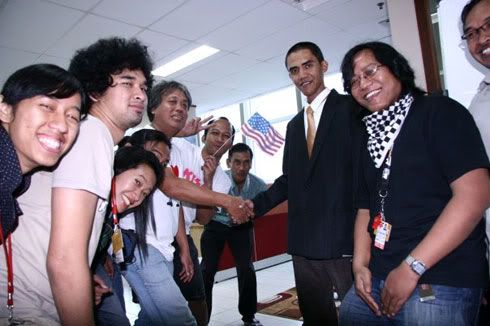 Updated: The guy is Indonesian photographer Ilham Anas. GMTristan.com regrets the error.