Patapon
This is one simple, yet addicting game for the PSP.
Patapon is a rhythm game. You play a diety and command an army of tribal warriors which you control via beating traditional talking drums. You have to really "get into the beat" so that they can attack or move. The game was developed by Pyramid and produced by Japan Studios, the same studio that developed and produced Loco Roco.
I simply LOVE this game. Most people in the office are addicted. It received a lot of good publicity and reviews.
Now, you CAN play this game without a PSP… there's an online flash version.
The link to that after one more click…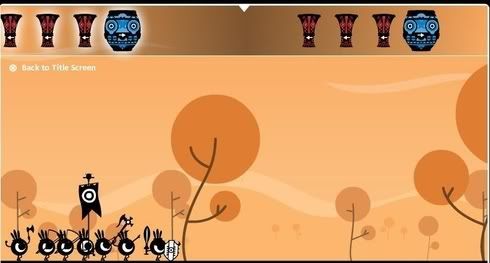 Tell me if you liked it. Comment below.
GM T