Level Up Rewards
It's been a long time coming…
Remember all those Rewards points accumulating in your MyLevelUp? Yeah! Now there's something in store for all you loyal Level Up players – the new Level Up Rewards program.
What is it, you may ask? Well, everytime you top up, you get special points (for every P5.00, you get 2 reward points). If you use the SMS service from the Gamer Sim you get 1 reward point for every service costing P2.50 and 6 reward points if you download MMS content.
You then simply go to the Rewards Program page and choose what in-game goodies you want for your character. If you can "afford" it, it's yours! Automatically inserted. It's that simple.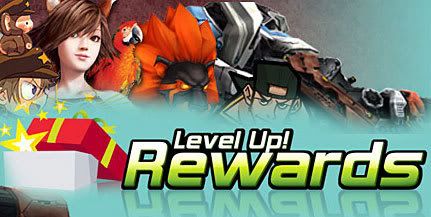 More after the break.
Still confused? Not to worry, Jigsaw and Codamon came up with a user's manual with pictures that will take step-by-step through the process. And soon, we'll be posting our very own FAQ and guide at the Rewards site too.
Now, what can you get from all those points?
Here's a sampling of in-game items per game:
Freestyle
150% tattoos
Level 16 apparel set M & F 
FLYFF
Dragon Cloak (+5 to all stats)
Red cloud board
Soccer uniform set  
RF ONLINE
Leon's Weapons
Rare Elementals (up to 25/25)
Ragnarok
Thantos MVP Card
Valkyrie Armor set
Field Manuals
Perfect World
Nine Sons Elite
Soul Stones
Millions of Yuan
For a complete list of the items, go to the Rewards page. 
So what are you waiting for? Top Up now and REDEEM THOSE REWARDS!