Grand Chase Philippines by Level Up
Finally! We can break our vow of silence.
Level Up Inc, the company where I work for obviously, has just announced the acquisition of Grand Chase, a side-scrolling fighting game which is heavy on action and fun.
We've partnered with developer  KOG to bring Grand Chase to local shores. The game is the world's first real-time online fighting game and is currently one of the top games in countries like Brazil (published by Level Up! Brazil) as well as Taiwan, Hong Kong, Singapore, and the USA.
FACT SHEET – GRAND CHASE PHILIPPINES
Game: Grand Chase (Philippines' server-hosted) 
Game Type: Casual (semi-MMO)
Genre: Action-Fighting 
Developer: KOG
Publisher: Level Up Philippines
Business Model: Free-to-Play (Item Mall)
Game Features
Beta Date: October 2008
Official Site: http://grandchase.levelupgames.ph/
GRAND CHASE GAME FEATURES
FIRST REAL-TIME ONLINE FIGHTING – Grand Chase is the world's first real time online fighting game that enables up to 6 players to engage in thrilling fights with each other.
ARCADE STYLE CONTROLS – Grand Chase offers simple, arcade-style control patterns that players can easily use to combine skills and perform combo attacks; meeting the expectations of fighting game enthusiasts who rely on accuracy and timing.
EYE BLASTING SPECIAL ACTIONS – Grand Chase's characters have their own special 1st, 2nd, and 3rd grade abilities with breathtaking graphical effects that will draw players into the action. Players will enjoy upgrading their special abilities and tweaking their characters in Grand Chase.
FLEXIBLE FIGHT MODES – There are two different types of Fight modes. 3:3 Team Play allows players to battle each other in teams of three; Survival mode enables up to 6 players to play together. These modes encourage players to plan their attack strategies and to experiment with different character formations.
CHARACTER CUSTOMIZATION – Grand Chase allows players to customize their own characters by increasing their character levels. However, they are also given access to more character customization options through a wide selection of cute and useful weapons, armor, and accessories that can dramatically change the look and abilities of characters.
JOB CHANGE – Grand Chase's characters can advance to First, Second and Third Jobs that offer enhanced fighting styles that will motivate players to develop their characters to the next level.
More Screenshots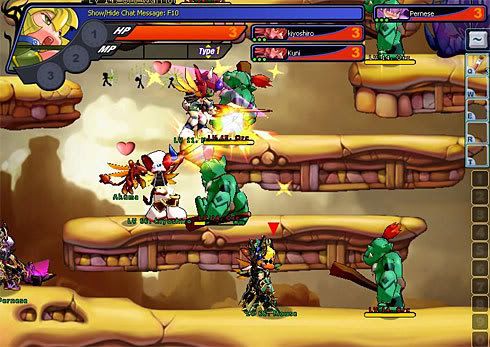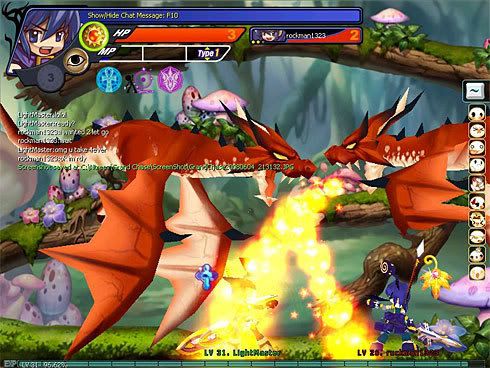 More Information
Hope to seeya all for the Closed Beta! More regular updates about GC from now on…
Save the world!
GM Tristan