Emil Chronicles Online Philippines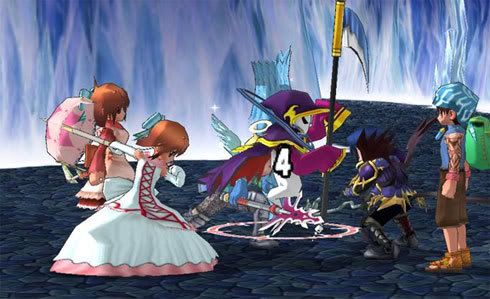 As one of the games announced at Level Up LIVE 2008, I present to you – Emil Chronicles Online or ECO. ECO is published by GungHo Online Entertainment, of which Gravity (the makers of Ragnarok Online) is a part of their group now.
Basically, the "Emil" are the humans. The game features their "Chronicles" and the adventurers of the Emil and the various other races within the game. I especially like the cell-shading aspect of the design. It's sooo cute! Meanwhile, do you know that there's a REAL movie house inside the game where you can watch anime and other vids? Cool, huh?
ECO details after the break…
Emil Chronicles Online Philippines Fact Sheet
Game: Emil Chronicles Online
Game Type: MMORPG (Cute Fantasy) 
Genre: Fantasy
Developer: GungHo and Gravity
Publisher: Level Up Philippines
Business Model: TBD
Game Features
Beta Date: TBD
Official PH Site: Under Construction
ECO Trailer (In-game Footages)
ECO Background Story
Emil Chronicle Online takes place in the land of Acronia. There exists three races; Emil (human race), Titania (angels), and Dominion (demons). In relation to our understanding of the worlds Tatania is above the world of Acronia, while Dominion is below it. In the distant future the civilization completely depleted the earth's valuable resources. In its search for new resources worlds which were never meant to be connected were bridged. Complete chaos ensued between the three races. Humans entered into the heavens and underworlds, realms never meant for them. From the aftermath of chaos was the emergence of a new history. There was a great effort to rebuild and regroup as each race reclaimed their rightful spot in the world.
Game Features
Cell-shaded animation
Lots of Characters – Play twelve classes across three races. Character customization ranges from hair styles to accessories such as hand bags.
The 3 Racial Types

Emil have high VIT
Titania have high MAG
Dominion have high STR

Marionette System – The "Marionette System" allows a player to morph their character to a marionette. The marionette can then do quests or can be turned into an accessory for other players.
In-game cinema
Piggyback Monsters – Players may place a "Piggyback Monster" on their back to aid in game play.
More ECO Screenshots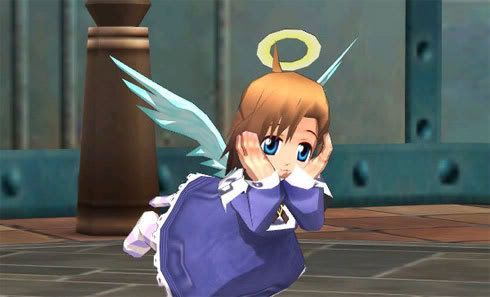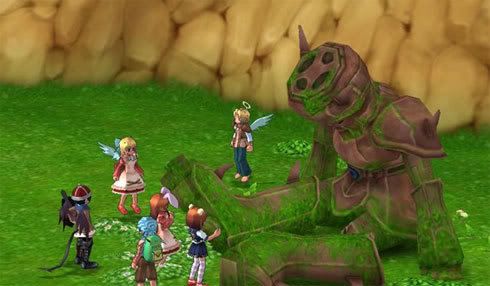 That's it for now. I can't give you definite dates on CBT or OBT. But I'm working on it now with the developers. As soon as that information is public, I will let you guys know. Meanwhile, tell me what you think about the game and if you have any questions, let me know by commenting below. You may also email me if you have any other queries or requests.
Thanks all!
GM T