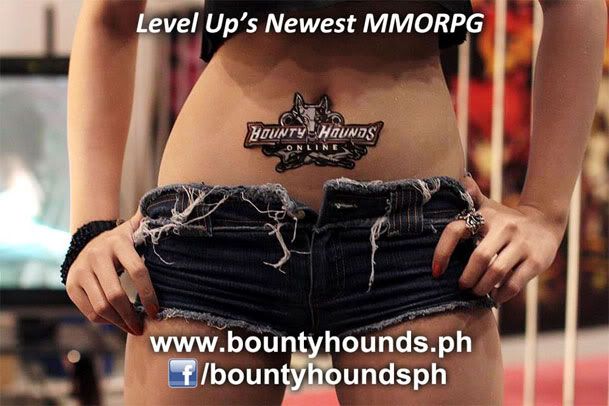 Last Saturday, at the LIVE event, I had the honor to announce and reveal our newest MMORPG offering – Bounty Hounds Online.
Bounty Hounds Online, originally a PSP game, is a sci-fi game developed by XPec and Bandai.
BHO offers great PVP combat and other awesome features as fully transformable and customizable pets, huge kick-ass weapons, massive boss opponents and a guild-based PVP combat system.
Check out the video trailer that we prepared…
As I said during the announcement/reveal, to help me promote this game, we formed the awesome BHO girls. They manned the BHO booth at LIVE and had their pics taken by new fans. Check out some of their photos below;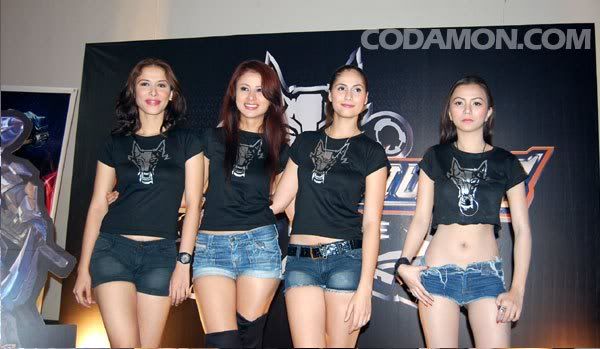 We're preparing for the beta of this game which we launch soon. In the meantime, former LU New Media chief and blogger Kiven Codamon is already giving out beta passes in his blog. Do check it out!
For more details, please monitor the official BHO PH site and then "Like" the Bounty Hounds Philippines Facebook Page.
*Photos of BHO girls c/o Kiven
Of course, don't forget to share. Just check out my "share buttons" below. It's that easy! Thanks!
SPONSOR