40 Percent of MMO Players are Female
We always thought that MMORPGs were dominated by male players. That "fact" is now challenged. Well, according to a recent study by BBC, 40% of MMO players are female. And it's the girls that are dead serious on their characters and the games.
More details after the jump.
The study discovered that "most hard-core players are female, that gamers are healthier than average, and that game playing is an increasingly social activity."
Lead researcher Scott Caplan of the University of Delaware said the result demonstrated how out-of-date stereotypes can be.
"In many cases, stereotypes reflect what I would call a 'cultural time lag'," he said.

"What we think about men and women and videogames may have been true 10 or 15 years ago, when there were mainly console video games or single-player games. Attitudes to games may date from the early years of consoles, say researchers

"But what were seeing now is that games become social, and as these online games become communities then the attraction for that kind of behaviour might increase" Caplan said.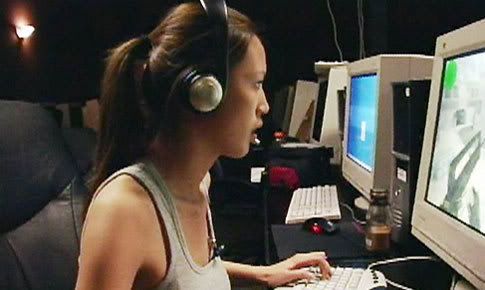 Some more highlights from the study
women who reject traditional gender roles might be more likely to play MMOs s
women are more healthier than their male counterparts – partly because they have more exercise than men
playing computer games reduces the amount of time spent in front of the television.
Men play to win while women play to socialize
You can read about the details of the study here.
This post is brought to you by