Archive for February, 2011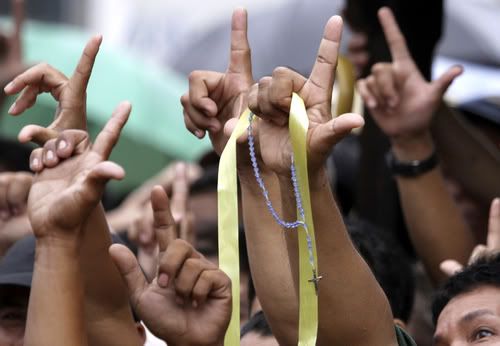 Today, we celebrate 25 years since a bloodless revolution toppled a dictatorship in EDSA.
We witnessed a new government, new faces, and some changes. But were these changes for the better? Some argue that nothing changed. The same corrupt system, the same "palakasan" woes plague our society. Only the time and the personalities changed and we're still stuck in a rut.